Easter Madness Icebreaker Home Page


7th Annual Event
Dates:  April 10-12-12  2020  (Fri-Sat-Sun)        |       >  Registered Teams
♦ 32 Teams
♦ First Come First Serve To Register Your Team!
♦ All Teams Welcome!
♦ Entry Fee $600.00  /  Deposit $300.00

Guaranteed – Cash & Prizes $7,000.00 (+)
Guarantee Based on # of Teams (32)
Payouts – Based on 3 Divisions 
♦ 3 Divisions
♦ Format: 7-3 Mixed
♦ 6 Games Guaranteed  (4RR + Dbl KO Playoffs)
♦ E.H. (10 or 12 Batters)
♦ Big Ball
♦ SPN Carded Umpires   
♦ Bunting (girls only)
♦ Skills Competitions:  Pitch, Throw, Run, HR Derby  
---
1- TEAM REGISTRATION:  (TOURNAMENT ENTRY)  DEPOSIT IS REQUIRED!!!   Entry Deadline Date – March 31

Regist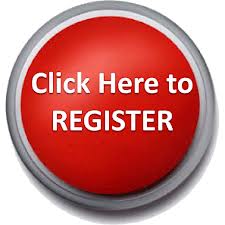 er Online – Just fill out and complete the online Team Registration Form (click big red button)
Tournament Entry Deposit $300.00 / Non Refundable!
Guarantees your team a spot! Entry Balance $300.00 to be paid in cash when you check in at the tournament kiosk, before your 1st RR game… no exceptions!

---
2- DEPOSIT DEADLINE DATE  –  March 6th
Registered Teams – Entry Deposit is to guarantee & hold your spot!
Please see deposit note!

Deposit Note:
To All Registered Teams & Waiting List Teams!
Teams with deposits not paid by the Deadline Date listed above or have not contacted me to make any arrangements, will be replaced by the next team in line from the waiting list! No exceptions or favoritism! this is in strict fairness to all teams on the waiting list, that have their deposits ready to go, and want a spot!  PS: It's up to all teams to be responsible and get your deposits in on time…
---
3- TEAM ROSTER FORM / waiver
PDF Roster Form is Savable, you can save a working copy to your computer/phone.
Please print 2 copies and bring with to Easter Icebreaker!
Team Copy & Tournament Copy
---